Instagram Photo Challenge
Hey all you crystal rockers out there who love their crystals! Join the Crystal Rock Star Instagram Photo Challenge this October.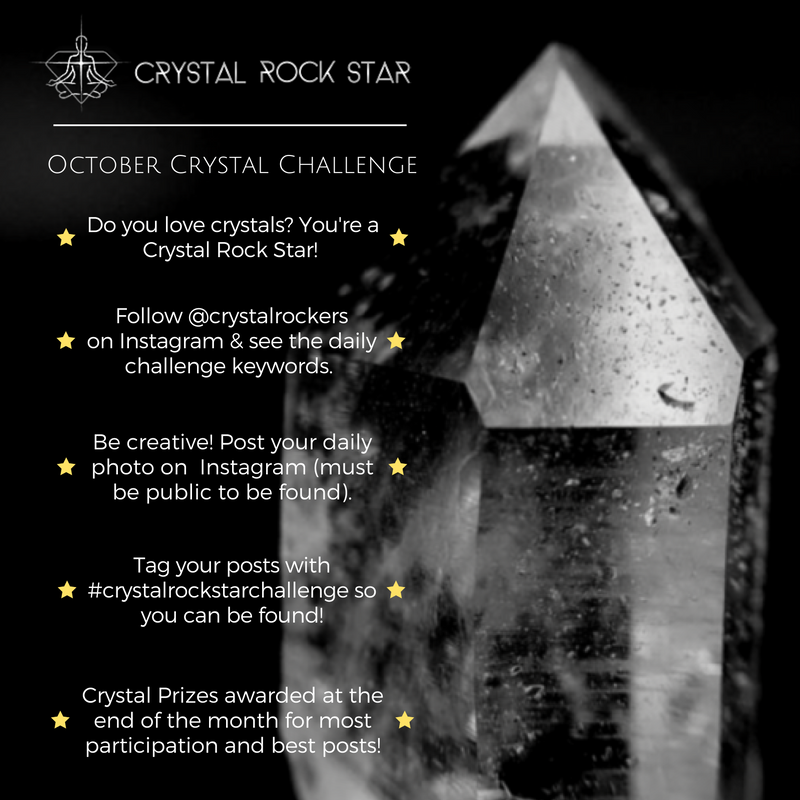 Here's your chance to get creative and show off your favorite crystals.
Participate daily with your photo posts and get a chance to win crystal prizes!
It's easy! Here's how:
Follow @crystalrockers on Instagram to see the October photo challenge calendar (which will also be posted below).
Each day has special keywords to help you generate a photo idea. Be creative and take a photo of what you feel those words mean to you. Try your best to include crystals or metaphysical modalities to accompany each daily theme.
Post your photo on Instagram. (*Profile must be public for your entry to be found.)
Tag your photo with hastag: #crystalrockstarchallenge so your post can be seen!
After the challenge is complete, keep your eyes posted for an announcement on the Crystal Rock Star Instagram page for prize winners! Multiple crystal prizes are being offered for the most engaged participants and most creative rock stars!
Prizes Include:
Rainbow Aura Quartz Pendant
Labradorite Rainbow Dolphin Crystal Totem
Quartz Cluster
Black Amethyst Point
…and more surprise bonus goodies!
Here is the photo challenge calendar. Bookmark this page, save the image or visit the Instagram page so you have each daily challenge handy! Enjoy, and most of all, have fun! Good luck everyone!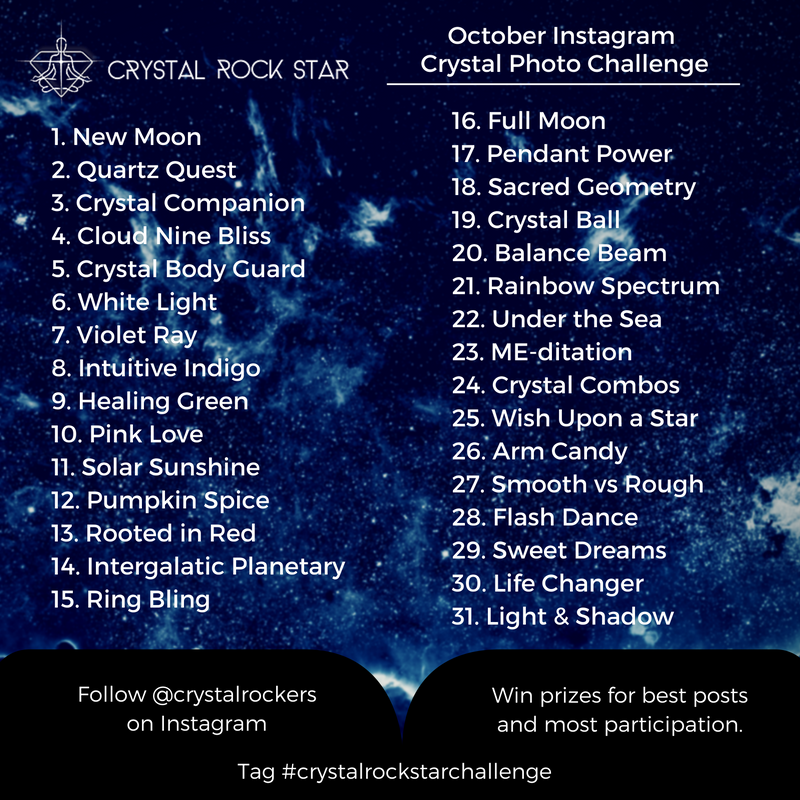 Winners will be contacted via DM on Instagram. Prizes cannot be exchanged for cash value or exchanged with past/current shop orders.