Adopt a Baby Crystal Dolphin
Get Your Very Own Baby Labradorite Dolphin!
I have a pod of beautiful baby dolphins that are looking for new homes. These precious crystal totems will bring you energetic protection and love!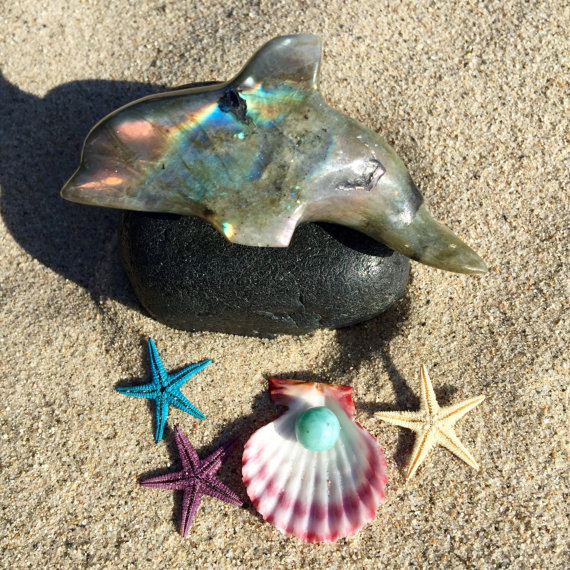 When you adopt a baby dolphin, you will also receive 3 baby starfish friends, along with a genuine mini Larimar sphere that has a small seashell holder. Your baby dolphin will be intuitively chosen from the pod and will be carefully gift wrapped with a keepsake treasure box.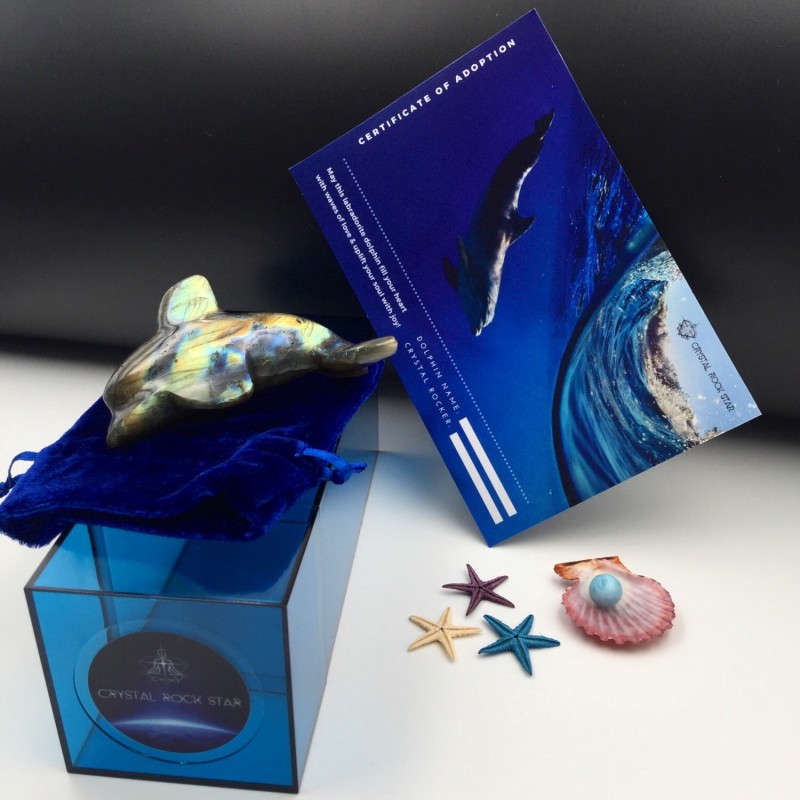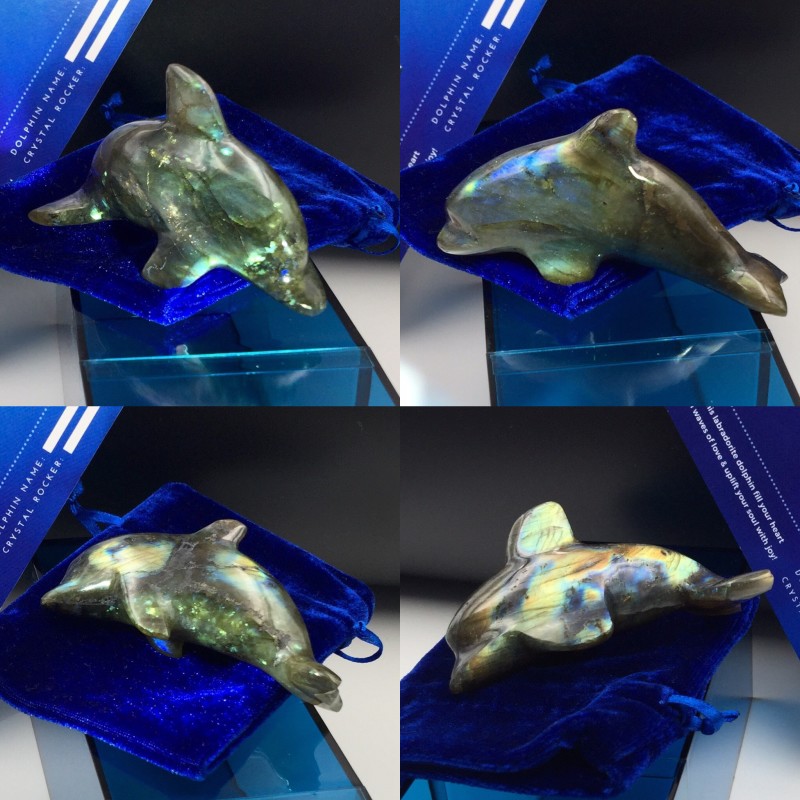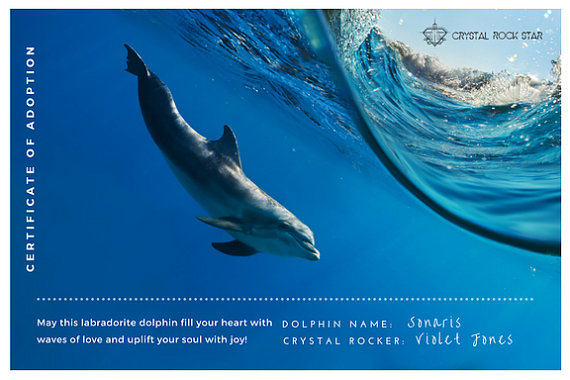 I only have a few left of these hand picked curated sets, so if you feel called to adopt a baby labradorite dolphin, act quick before they all find new homes!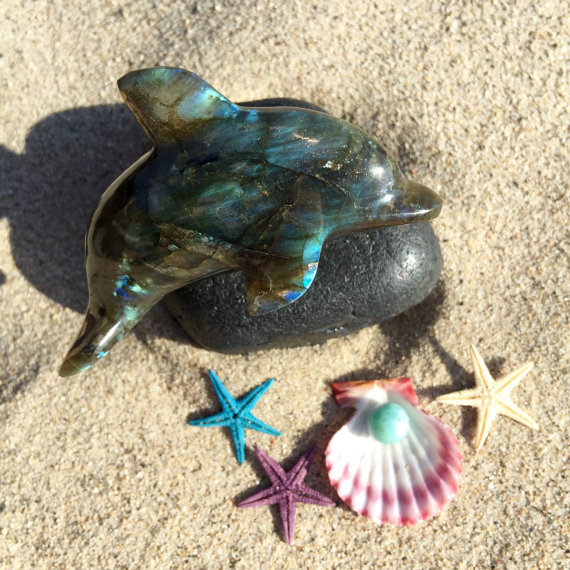 Makes a perfect display kit for your desk, sacred space or as a thoughtful gift for a loved one who loves dolphins or has a water element sign in their natal chart!
---
Dolphin Sightings!
Recently, I went on a sailing trip in the Pacific Ocean and brought my own labradorite crystal dolphin and set an intention they would come to our boat! Before heading out, I decided to wear a Larimar bracelet and a Rainbow Moonstone pendant for a safe sail. I sent out intentions of healing to the ocean waters and sent a message to the dolphins if they could send us healing too and grace us with their presence.
About an hour later, pods of dolphins suddenly arrived and swam near our boat. At first I was super ecstatic and then I was overwhelmed with love and joy! Check out my little video to see my experience. Feel free to open it up larger see the dolphins!
I truly hope that you will have similar dolphin experiences in your life too – either out in the water or in your dreams!
Since working with my own crystal dolphins, I have had numerous vivid dreams of dolphins and sea creatures. They communicate telepathically and have abilities only those in tune with them will understand. Free your mind… and what you intend will follow!
Click this link to adopt your baby labradorite dolphin today!
Oceans of love,

Summary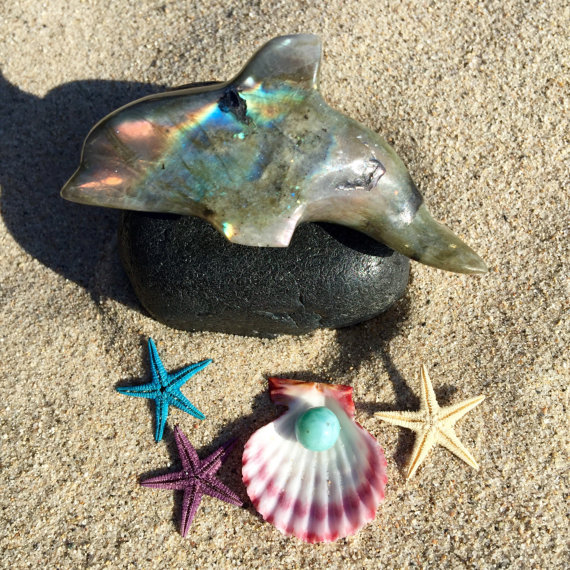 Author Rating





Brand Name
Product Name
Baby Dolphin Atlantis Crystal Adoption Set
Price
Product Availability